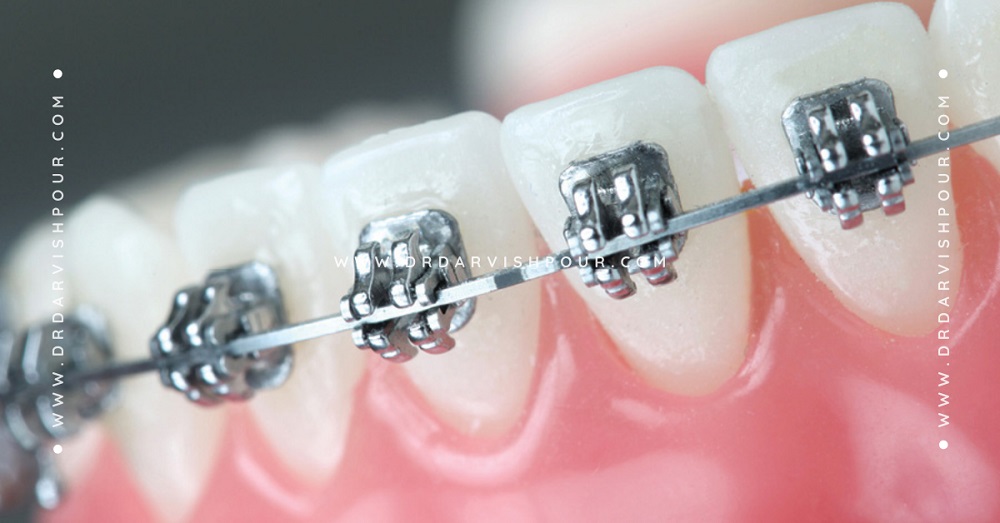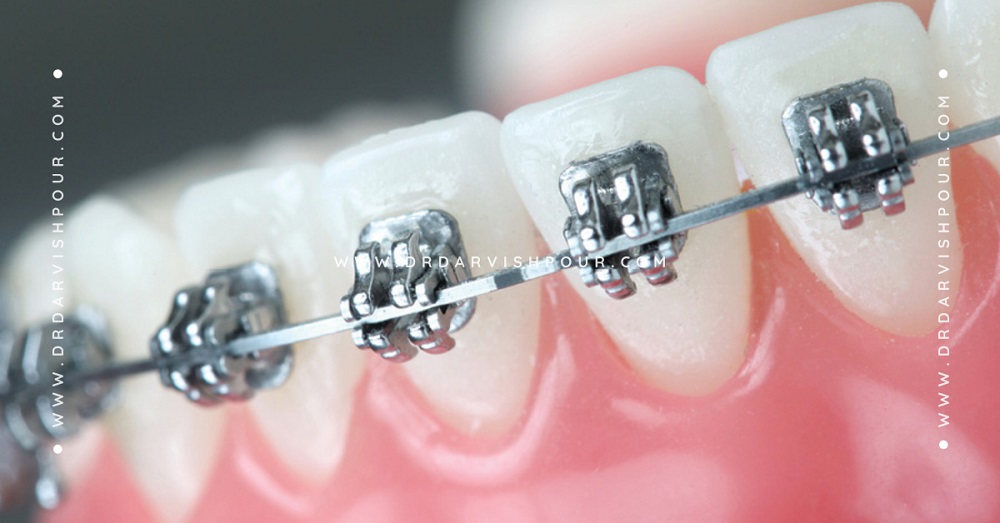 What Are Damon Braces
Damon braces, which are used in Damon System treatment, are self-ligating tools that are mounted the same place as the conventional metal braces.
فهرست عناوین این مقاله
پنهان
Unlike conventional braces that should be tightened and adjusted regularly, Damon braces use a slide mechanism that attaches wires to brackets and these brackets move naturally as the teeth are realigning.
This capability makes them more comfortable, better looking and prepared for better results in less time.
Damon braces use numerous methods to move the teeth to their right positions. These braces impose less pressure to the teeth using a memory wire inside them, so the patient is more comfortable. After mounting the brackets, they are adjusted to move your teeth gradually over time.
This process uses less force compared to conventional braces which usually need supplemental treatments through tooth extraction and palatal expanding.
Advantages
Damon braces have several benefits over conventional braces. These include:
Damon braces have a better appearance
The clear brackets (if the clear type is selected) make them look aesthetically better as they are nearly invisible.
Less treatment time with Damon braces
Studies in this area show that patients who use this method, finish their treatment 2 to 7 months earlier than those using conventional treatments.
Studies show that patients require nearly half the number of appointments for readjusting the orthodontic appliances.
Convenient for long-distance patients
Due to less time of treatment and fewer appointments, it will be a convenient option for patients coming from other cities and long-distance places.
Less pressure on the teeth, resulting in less pain
Patients have reported that their pain reduced up to 60 percent using Damon braces.
Other advantages of Damon braces include:
Causing less friction, resulting in less damage to the roots of the teeth.
Fewer places for bacteria to accumulate on braces.
Clinical studies have shown that Damon braces are more comfortable and more effective when correcting severe tooth crowding and also they have a lower relapse rate.
Disadvantages
Damon braces are not all perfect. Some of their disadvantages include:
They have metal wires that are visible to others, so you can't completely get rid of the metal in your mouth. However, you can choose Damon clear brackets to avoid metal brackets and minimize the visibility of the braces.
Wearing Damon braces is slightly irritating for the first few days till you get used to them.
It costs more compared to conventional braces.
Other aligners such as Invisalign are also recommended for situations that the patient doesn't want the visible conventional braces. However, not everyone is a suitable candidate for Invisalign.
Conclusion
To conclude, Damon System is an option for those looking for an alternative to conventional braces. But you must remember that only an experienced orthodontic specialist can mount Damon braces correctly. Therefore:
Before you purchase a beautiful smile, be assured of your choice.