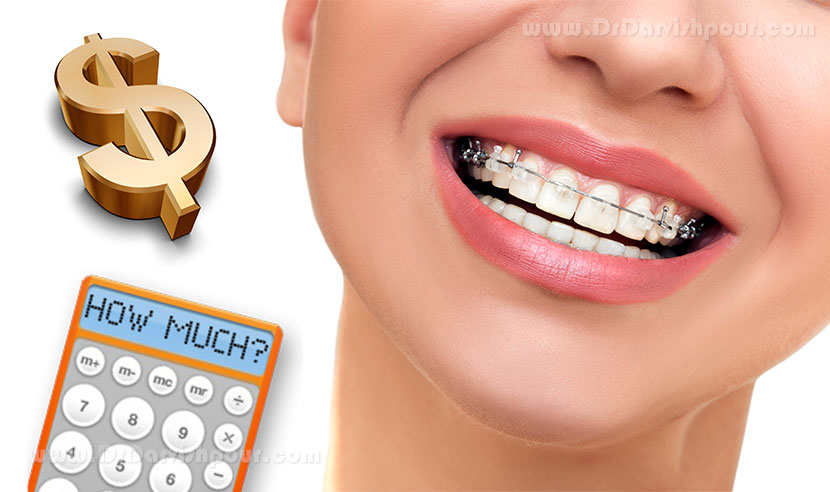 How Much Does Orthodontics Cost?
If you want to know the cost of orthodontic treatment, you should understand that there are many factors affecting the final cost.
Since the in-person consultation with Dr. Darvishpour is free of charge, the best way to calculate the cost of orthodontics is to book an appointment online.
Usually, your orthodontist divides the cost of treatment into a three-part payment plan; you will pay the first part in the beginning of your treatment and the other two in 18 to 24 month installments.
The orthodontic tools and devices are imported and their prices are calculated in foreign currency. However, your orthodontist will assess the cost of orthodontics considering the currency fluctuations during the treatment and will inform you of the final cost.
The final cost of orthodontics also depends on the patient's expectations.
Occasionally, the patient's request is just realigning the teeth. In this case, the cost of orthodontics is entirely different from the one who considers an overall change to the form of the face.
In general, treatments that only need to move the teeth cost less than the ones in need of bone repositioning or surgery.
The calculated cost of orthodontics is specified only for you depending on your problems. You can know the final cost, the length of your treatment and the orthodontic method used for your teeth in your first free of charge in-person appointment.
جدول محتوای این صفحه
پنهان
Appliances
The patients who need removable appliances have a lower cost of treatment.
Patients in need of fixed braces for both jaws should expect higher costs, especially if they want to benefit from invisible orthodontics or orthodontics with tooth-colored braces.
The orthodontic treatment fees are different depending on each specific case and treatment option.
Damon system, Invisalign braces, invisible braces, tooth-colored braces and lingual braces are all among the orthodontic treatments that have higher costs.
Jaw abnormality
The jaw abnormality and the orthodontist's intervention treatment to correct this abnormality will entail higher fees.
Severity of the abnormality
The severity of the abnormality, the length of treatment, the need for tooth extraction or jaw surgery or repositioning of the bones are all factors affecting the cost of treatment.
Another determinant factor in assessing the cost of orthodontics is the academic status of your orthodontist.
A large group of dentists provide orthodontic treatment with lower costs in their offices, whereas only an orthodontist who studies 3 to 4 years longer than a dentist and holds a specialty board certificate is qualified to practice orthodontics.
Additionally, the type of treatment and the patient's age are also effective factors on the cost of treatment.