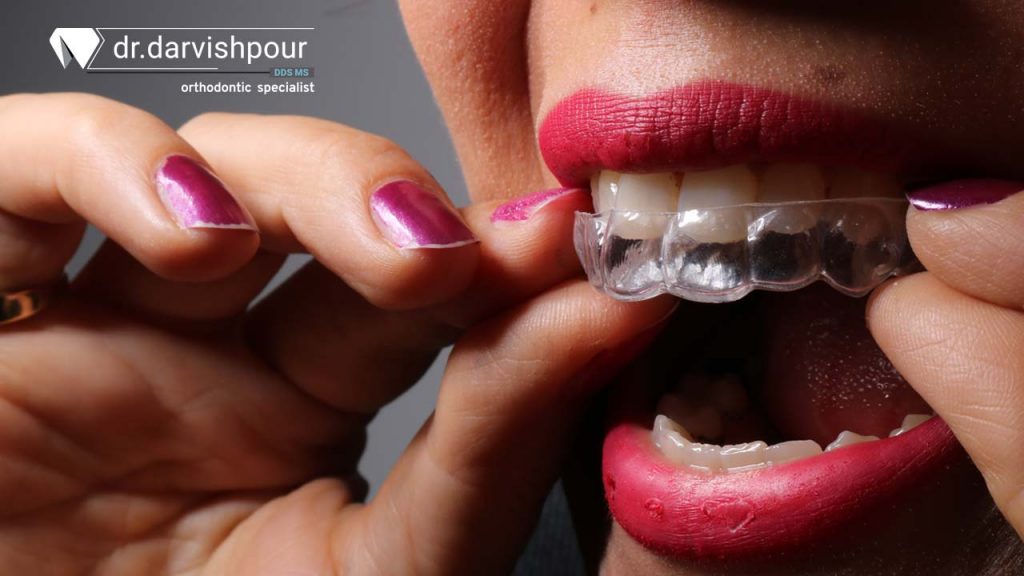 What is Invisalign
Invisalign is the clear alternative to traditional braces.
What is Invisalign?
Invisalign straightens your teeth using a custom-made series of aligners created for you. These aligner trays are made of smooth, comfortable and virtually invisible plastic that you wear over your teeth. They gradually and gently shift your teeth into place. There are no metal brackets to attach and no wires to tighten which prevents many people from getting braces in the first place. You just pop in a new set of aligners approximately every two weeks, until your treatment is complete. You'll achieve a great smile with little interference to your daily life.
Invisalign needs to be kept in at all times day and night, except when eating, brushing, or flossing your teeth.
Benefits of Invisalign
Unlike traditional braces Invisalign is virtually clear and invisible.

It could be removed for a maximum of two hours.

Causes less irritation to teeth, gums, and inside of your cheeks.

It does not interfere with normal way of brushing, and flossing your teeth.

Ease of use and minimal interference with daily activities.
Am I the right candidate for Invisalign?
Although due to its benefits Invisalign is the first option for many, it is not the solution to every dental problem. You should consult your orthodontist to make sure if it is right for you.
How are Invisalign aligners made?
Your doctor will take x-rays, pictures and impressions of your teeth, which it will use to create a digital 3-D image of them. Based on your individual treatment plan, a series of custom-made, clear aligners is then created specifically for you.
The Downsides :
Due to the fact that it could be removed to eat, brush teeth, and floss it also requires more discipline from the patient in order to achieve results.

Severe cases are usually not treatable with this method.

It is more costly compared to comparable methods.

Risk of losing the aligners.

More suitable for adults.